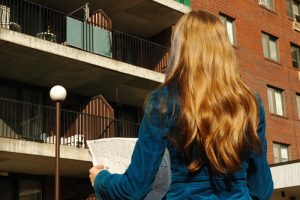 The time will come in most everyone's life where they have to pack up their life into cardboard boxes and move. It can be a very stressful period, whether it's your first time or tenth, and sometimes it's hard to even know where to start! Don't worry, we've done this before. We can help.
Where to Live?
This will be your first decision. This can be a decision about what province you want to be in or what floor of the building you want to be on and anything in between. Making a location choice can be daunting, so we have added neighborhood information to each property on our website in the hopes that this will help you make up your mind. It is not just the four walls you dwell in, but the environment around it that matters.
The Viewing Process
Once you have a list of properties that you like, narrow it down to a top five and make sure to visit them all. This way you can see the neighborhood and accommodations for yourself, instead of trusting photos and other people's opinions. While at your viewing, make sure to discuss lease arrangements and deposits; some landlords will require a damage deposit, credit check or upfront rent. Read over the lease agreement carefully as this is the document that will protect you and your rights in case something happens in the future.
Feeling frustrated already?
Look at our properties to make finding your new home that much easier!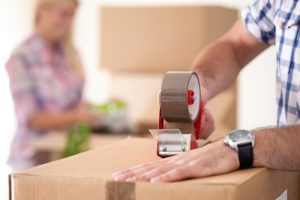 Congratulations! You've Found a Home!
Now that you've gotten that decision out of the way, it's time to move. Before leaving your current home, make sure you tie up any loose ends; this could mean giving your notice, selling your home or finding someone to sublet your current space. You do not want to leave anyone with a sour taste in their mouth as you may need them for a reference down the road.
Who Will Help?
It's never too early to start looking at moving options. Get quotes from moving companies, request on-site estimates whenever possible and, if you're brave, look into the cost of renting your own moving vehicle. Do not just assume your friends and family are ready and willing to help, ask them in advance and make sure you have plenty of pizza and drinks at the new house for a celebration once everything is done!
Pack it Up!
The best way to begin is by decluttering; the more you get rid of, the less you have to put in boxes. This should be your moving mantra. Start with the bathroom, as this is the room that is least likely to be sentimental and hold items you just can't part with. Once you have a pile of items that don't need to be a part of your new chapter, it might be time to consider holding the yard sale that's been on the back burner for months. Not only will your possessions find a new home, but you can make a bit of extra cash for the move.
Once the boxes are open and ready to be filled, go room by room. Mark each box with its contents and which room it belongs in at the new place. Pack essential items together and mark "open first"; this will include items such as toilet paper, bath towels, snacks, etc. Mark each box containing breakable cargo with "fragile" and an arrow to the top of the box, there's nothing worse than opening broken dishes. If you're feeling very organized, you could color code each box by room and track them on a spreadsheet. Find your own method and stick to it.
Remember! Cheque books, medication, passports, and other important documents should be kept separate and out of packing boxes. Do your best to keep them on your person so they don't get lost in the shuffle.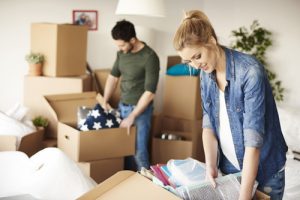 Welcome Home.
You've arrived at your new abode! What is the next step? Check all your boxes and furniture for damages, especially if you have hired movers. If anything is broken or missing, make sure to let the moving company and your insurance company know right away. It is important to do this immediately, otherwise, you may not be reimbursed.
Next, find that box marked essentials and unpack it. That way, anyone needing to use the washroom or desperate for a glass of water won't be rummaging through boxes and ruining the system you put so much effort into.
Once you've got the necessities unpacked, relax. You've done it and you're home. The next few days can be spent slowly unpacking and really making the place yours. It was a big change and a lot of effort, but you have moved!